Where you part of the KISS Army that witnessed their End Of The Road World Tour at Rogers Arena on January 31? Then you would have had the chance to see artist David Garibaldi bring this one of a kind KISS painting to life in front of your very eyes.
Rock 101 and KISS are giving YOU the opportunity to own this amazing piece of artwork – AUTOGRAPHED BY THE BAND! You can place your blind bids BELOW between 9am February 1st until 9am February 8th. Willy In The Morning will share the current high bid every weekday morning and call the successful bidder on February 8th in the 9am hour. You may increase your bid at any time!
All proceeds for this auction will benefit the CKNW Kids Fund. Registered Charity #118864842.




Artists transform an empty canvas into a work of art through their skill, experience, inspiration and senses. David Garibaldi's life and transition into a world-renowned performance painter is no different. His show Rhythm and Hue is a music and color experience. Large pop portraits explode together on stage in minutes to music. Paint, sound, and entertainment collide for an entertaining show that has brought people around the world to their feet.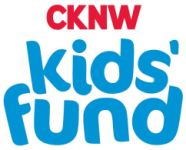 For over 70 years, the CKNW Kids' Fund has been a pillar of support for children living with physical, mental and social challenges in BC. Through a dynamic network of community outreach, tireless fundraising and generous donors, we have created a lifeline for these brave kids and their families, who struggle with the often enormous cost of equipment, therapies and programs so crucial to their development.