JUST LIKE YOUR FAMILY, EXCEPT WE PAY THEM TO STAY TOGETHER.
Willy, Kim, and Alece – Vancouver's favourite way to wake up. Willy thinks he knows everything, Kim and Alece know better.
Every week Willy In The Morning invades a local work place armed with caffeine, doughnuts  and Rock 101 coffee mugs for their "Get Mugged" contest.
Your morning pals can even make you smarter with the "Grand IQ Test" where Willy puts your knowledge to the test each morning!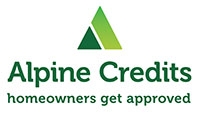 Willy in the Morning is sponsored by Alpine Credits. Clever owners know the score. With Alpine Credits, homeowners get approved. Visit alpinecredits.ca
Willy In The Morning –  6am to 9am weekday mornings, on Rock 101, Vancouver's Greatest Hits


WIlly In The Morning Audio