Every morning at 7:40am, Willy In The Morning tests listeners knowledge with The Grand IQ Test! You'll be asked a series of 5 questions with an escalating value $50/$100/$150/$200/$1,000. Question Categories range from: Music, Current Events, Pop Culture, General/Local Knowledge… it could literally be about anything!
Contestants can walk away at any time, but if they get a question wrong they win nothing.
Since few have succeeded where so many others have failed, we have created a Practice Test where you can see if you have what it takes… Sure, you could Google the questions but you'll only be cheating yourself if your big day comes.
The 1st Tuesday of every month, Willy In The Morning holds the SMARTY PANTS EDITION of The Grand IQ Test. This time $2,000 is up for grabs. It's double the cash, but the questions are twice as hard… are you (and your pants) up to the challenge? You'll be asked a series of 5 questions with an escalating value $50/$100/$150/$200/$2,000.
Willy in the Morning's Grand IQ Test is sponsored by Alpine Credits. Clever owners know the score. With Alpine Credits, homeowners get approved. Visit alpinecredits.ca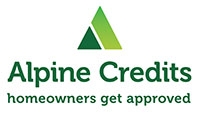 HOW TO PLAY:
Answer the 5 PRACTICE Grand IQ Test questions below.
If you are picked, WE CALL YOU between 9am and 10am PST on Wednesdays or Thursdays.
Then we see just how smart you really are…
No purchase necessary. Limit one (1) entry per household per contest period. The total number of Prizes to be awarded during the Contest Period to the Prize winners and the value of each Prize awarded will depend on the total number of eligible Qualifiers who call in and are able to provide correct answers when playing the Game. Must be a legal resident of the province of BC who is age of majority or older at time of entry. Contest runs from 7am September 14th, 2021 to 8am September 13th, 2025. Skill testing question must be correctly answered to claim Prize. Odds of being selected depend on number of eligible entries received. For full set of rules visit see below.