Guess the 6 mystery celebrities in order… and win $5,000 cash! We're putting our money – where their mouths are, with Rock 101's Mouth Off!
Starting Tuesday, September 8th, listen weekdays at 8am, 11am, 2pm and 5pm to find out who exactly is mouthing off… Be caller #10 and guess the 6 famous Rock 101 artists saying each letter (or number) in – "I LOVE ROCK ONE OH ONE"!
Listeners will have to figure out which Rock 101 celebrities are saying what, and in the correct order!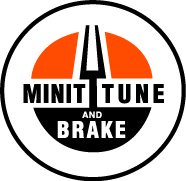 – Caller #10 MUST guess all 6 celebrities in the correct order to win.
– Caller #10 MUST guess 6 celebrities.
– Caller #10 CANNOT say "I don't know" in lieu of a celebrity name.
– Caller #10 MUST guess 6 different celebrity names.
The first listener to get it correct instantly wins $5,000 with Rock 101's Mouth Off, sponsored by Minit-Tune & Brake – Your One Stop Auto Repair Center!
Once a listener has guessed all of the 6 celebrities in the correct order, we'll move onto another montage!
Daily clue: head to Rock 101's Instagram page for your daily clue. They will be cryptic, but nonetheless they will help you out! Follow @Rock101Van and you'll be one step ahead of everyone!
CONGRATS to Diana from Richmond who won $5,000 by correctly guessing our FIRST montage! Ellen Degeneres, Elton John, Howard Stern, Barack Obama, Trevor Linden, and Bono!
Our next montage will kick off Monday morning at 8am with Willy in the Morning!
Keep checking back here, as we're going to be posting all of the incorrect, guessed answers:
Adele
Alanis Morrisette
Alece Anderson
Amy Poehler
Angelina Jolie
Annie Lennox
Avril Lavigne
Beyonce
Blake Lively
Bonnie Henry
Britney Spears
Cameron Diaz
Catherine O'Hara
Charlize Theron
Cher
Chrissy Teigen
Christina Applegate
Christine Sinclair
Connie Chung
Courtney Cox
Diane Sawyer
Drew Barrymore
E.L. James
Ellen Degeneres
Goldie Hawn
Greta Thunberg
Gwyneth Paltrow
Hayley Wickenheiser
Hillary Clinton
Janis Joplin
Jann Arden
Jennifer Aniston
Jennifer Lopez
Jessica Biel
JK Rowling
Joan Jett
Julia Child
Julia Roberts
Kate Hudson
Kailey Cuoco
Kelly Ripa
Kerry Fisher
Kim Kardashian
Lady Gaga
Laura Linney
Lily Singh
Linda Ronstadt
Lucy Liu
Madonna
Margaret Atwood
Martha Stewart
Maya Angelou
Meghan Markle
Melissa McCarthy
Michelle Obama
Nicole Kidman
Pat Benetar
Pam Anderson
Pink
Queen Latifa
Rachel Ray
Roseanne
Ruth Bader Ginsburg
Sandra Oh
Sarah Mclaughlin
Serena Williams
Shania Twain
Sharon Osbourne
Sheryl Crow
Sofia Vergara
Sophie Trudeau
Stevie Nicks
Theresa Tam
Viola Davis
*No purchase necessary. Limit one (1) winner per household. Approximate retail value of each Prize CDN$5,000 for each prize winner. Must not have won anything from Rock 101 in the last 30 Days. Must be a legal resident of the province of British Columbia who is age of majority or older at time of entry. Contest runs from September 8th to October 30th 2020. Contest will not be played on October 12th.  Skill testing question must be correctly answered to claim Prize. Odds of being selected depend on number of eligible entries received.