Rock 101 presents: Motormouth! A full-speed mental sprint with a big payday at the finish line.
How fast can you move that yap of yours? Think it, say it, win it.
Play Rock 101's Motormouth, powered by The Ensuite – Bath & Kitchen Showroom
Weekdays at 8am, 12pm, and 4pm – listen for the cue to call to go head-to-head against another contestant.
You'll be given a subject, and you and the other contestant will go back and forth with your answers. The first competitor to repeat an answer, draw a blank or take too long… LOSES.
The winner qualifies for the grand prize of $5,000!!!
Winner will be announced Monday, February 27th with Willy In The Morning!
Play Rock 101's Motormouth, powered by The Ensuite – Bath & Kitchen Showroom – the jewelry store for your bath and kitchen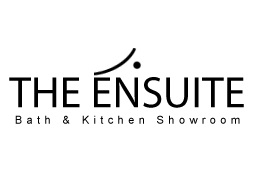 CONTEST EXAMPLE:
Rock 101 Announcer – "Name things you shouldn't put on a Pizza!"
Caller #1 – Peas! (in under 2 seconds or less)
Caller #2 – Canned Tuna (in under 2 seconds or less)
Caller #1 – Coins (in under 2 seconds or less)
Caller #2  – ummm…uhhhh (spends more than 2 seconds or repeats the same answer)
Rock 101 Announcer – "Oh times up Caller #2, so that means Caller #1 is in the grand prize draw to win $5,000!"
*No purchase necessary. Limit one (1) winner per household. Prize value of CDN $5,000 for the grand prize winner. Must not have won anything from Rock 101 in the last 30 Days. Must be a legal resident of the province of British Columbia who is age of majority or older at time of entry. Contest runs from January 30th to February 24th, 2023.  Skill testing question must be correctly answered to claim Prize. Odds of being selected depend on number of eligible entries received