After three days of sun drenched classic rock last year, Ambleside Live and Rock 101 are excited to announce the 2nd annual Rock Ambleside Park music festival, scheduled for August 17-19 at Ambleside Park in West Vancouver. This year's festival will once again feature 11 classic rock bands.
This year's festival will feature Nazareth, Trooper, Loverboy, Kim Mitchell, Little River Band, Doug & The Slugs, Toronto, Chilliwack, Rik Emmett, Sweet, and Lee Aaron.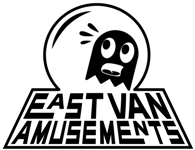 Win your Rock Ambleside Park tickets from Rock 101 and receive unlimited access to the Rock 101 Lounge all weekend. This oasis of Rock features comfortable furniture, private cash bar, music, prizes & snacks, plus classic and multiplayer arcade games from our friends at East Van Amusements.  Didn't win passes? NO problem! There will be LOTS of passes to win on-site to get you out of the sun and into the Rock 101 Lounge!
Daily Schedule:
Friday, August 17, 2018
Gates – 5:00p.m.
Lee Aaron – 6:00 p.m.
Sweet – 7:15 p.m.
Loverboy – 8:30 p.m.
Saturday, August 18, 2018
Gates – 2:30p.m.
Rik Emmett of Triumph – 3:30 p.m.
Chilliwack – 5:00 p.m.
Kim Mitchell – 6:40 p.m.
Trooper – 8:30 p.m.
Sunday, August 19, 2018
Gates – 2:30p.m.
Doug & The Slugs – 3:30 p.m.
Toronto – 5:00 p.m.
Little River Band – 6:40 p.m.
Nazareth – 8:30 p.m.
Single day passes are $64.50 and full weekend pass are $155.50 plus taxes and service charge. Patrons are encouraged to buy their tickets early as last year's event saw both the Saturday and Sunday sell out. Also, still available for purchase are both 3-Day Passes and VIP Passes. Please visit www.rockamblesidepark.com, www.selectyourtickets.com or call toll-free at 1-866-514-5050 to purchase passes.
The 2017 inaugural Rock Ambleside Park was a tremendous success that saw over 10,000 people visit the park over the three days to enjoy the classic rock festival. Last year's event featured Canadian classic rock bands Randy Bachman, Platinum Blonde, April Wine, Honeymoon Suite, Glass Tiger, The Stampeders, Harlequin, Headpins, Nick Gilder & Sweeney Todd, Helix and Prism